Our Partners
To become a truly international global early career network in the Earth system sciences YESS is happy to closely cooperate and collaborate with the core research programmes of the World Meteorological Organisation (WMO): the World Climate Research Programme (WCRP), the World Weather Research Programme (WWRP) and the Global Atmosphere Watch (GAW).
From the early days of YESS, we have received valuable advice and ideas from our early career network partner, the Association for Polar Early Career Scientists (APECS). YESS is happy to collaborate with APECS to facilitate communication of opportunities between our members.

YESS works closely with and is grateful for financial support from the Universität Hamburg's Cluster of Excellence "Integrated Climate System Analysis and Prediction" (CliSAP) for several activities in the last years.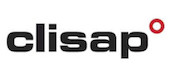 YESS works closely with and is grateful for support from the German Climate Consortium (DKK) for the YESS community website.