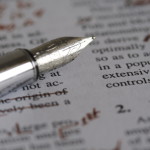 Private Group |
active 4 months, 1 week ago ago
OBJECTIVE: Improving scientific writing and scientific reviewing skills. This group is meant to support you in your everyday work communicating your science in an efficient way. As the group mostly consist of PhD students and Postdocs from different scientific fields, you will absolutely broaden your view on what is going on outside of your research field.
APPROACH: We meet in a small group (~10 people) upon request of participants who want to have feedback on a draft (paper, thesis, poster, …). The meetings were inspired by the Scientific Writing workshop by Jochem Marotzke and Dallas Murphy at MPI/UHH in Hamburg (Germany) in a way that we focus on clarity and structure when presenting science to an audience.
NEXT MEETINGS:
* ?? May at 5pm – Daft of David
* ?? May at 5pm – "How to make a good poster?" led by Manita
* ?? May at 5pm – Outing to park/bar
As recently many international YESS members joined the group, please note that the meetings are taking place at Max Planck Institute for Meteorology (MPI) and Center for Earth System Research and Sustainability (CEN) in Hamburg (Germany).
However, please feel free to use the group also to ask for feedback or discuss topics of scientific writing. On the longrun, a separate international writing group might make sense. If you feel the need, please consider founding one. Thank you!