YESS aims to highlight the scientific contributions by early career researchers in the community to make their work more visible and to enhance scientific interactions among community members and beyond.
The Science Highlights will be mainly in the form of published papers and will be posted here on a regular basis*.

Rupakheti, D., Kang, S., Bilal, M., Gong, J., Xia, X., & Cong, Z. (2019). Aerosol optical depth climatology over Central Asian countries based on Aqua-MODIS Collection 6.1 data: Aerosol variations and sources. Atmospheric Environment, 207, 205-214, doi:10.1016/j.atmosenv.2019.03.020
Elliff, C.I.; Silva, I.R.; Cánovas, V.; González,M. (2019). Wave Attenuation and Shoreline Protection by a Fringing Reef System. Anuário do Instituto de Geociências da UFRJ, 42(1):87-94, doi:10.11137/2019_1_87_94

A. Laissaoui, Mejjad. N, N. Ziad, H. Ait Bouh, O. El Hammoumi, A. Benkdad, A. Fekri (2018). "Detecting substantial increase of atmospheric 210Pb in Oualidia lagoon in the Moroccan Atlantic coast through sediment cores dating". Environmental Monitoring and Assessment. (Springer), doi:10.1007/s10661-018-7046-z.

Sreenivasulu, G., Praseetha, B.S., Rabitah, N. D., Varghese, T.I., Prakash, T.N. and Jayaraju, N., (2019). Benthic Foraminifera as Potential Ecological Proxies for Environmental Monitoring in Coastal Regions: a study on the Beypore Estuary, Southwest Coast of India. Marine Pollution Bulletin. 138, 341–351, doi:10.1016/j.marpolbul.2018.11.058

Clark, C.T., Horstmann, L., de Vernal, A., Jensen, A.M., & Misarti, N. 2019. Pacific walrus diet across 4000 years of changing sea ice conditions. Quaternary Research. 1–17, doi:10.1017/qua.2018.140

Pani, S.K., Chantara, S., Khamkaew, C., Lee, C.-T., and Lin, N.-H. (2019a). Biomass burning in the northern peninsular Southeast Asia: Aerosol chemical profile and potential exposure. Atmospheric Research. 224, 180-195, doi:10.1016/j.atmosres.2019.03.031

Mhawish, A., Banerjee, T., Sorek-Hamer, M., Lyapustin, A., Broday, D.M. and Chatfield, R., 2019. Comparison and evaluation of MODIS Multi-angle Implementation of Atmospheric Correction (MAIAC) aerosol product over South Asia. Remote Sensing of Environment, 224, pp.12-28, doi:10.1016/j.rse.2019.01.033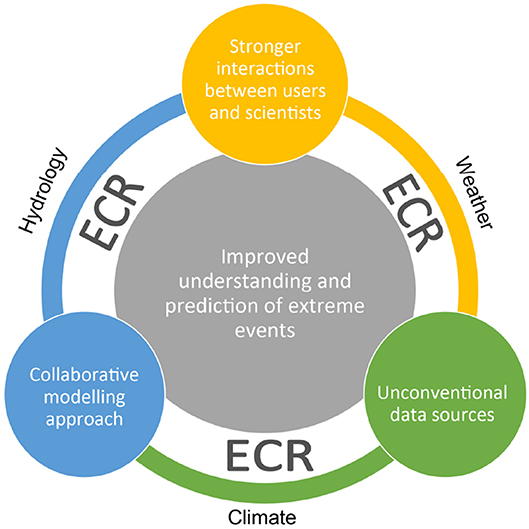 Langendijk, G.S., Aubry-Wake, C., Osman, M., Gulizia, C., Attig-Bahar, F., Behrens, E., Bertoncini, A., Hart, N., Indasi, V.S., Innocenti, S., van der Linden, E.C., Mamnun, N., Rasouli, K., Reed, K.A., Ridder, N., Rivera, J., Ruscica, R., Ukazu, B.U., Walawender, J.P., Walker, D.P., Woodhams, B.J. and Yılmaz, Y.A (2019). Three Ways Forward to Improve Regional Information for Extreme Events: An Early Career Perspective. Frontiers in Environmental Science. 7:6. https://doi.org/10.3389/fenvs.2019.00006
Guidelines to submit your highlight: 
You should be a YESS member.
The paper should be in the scope of interdisciplinary Earth system sciences (natural and social sciences).
You should be an author of the paper (lead or co-author).
The paper should be published within the last six months.
Citation should be in APA format + DOI.
Add a link to your YESS profile.
Add a picture/figure from your paper to feature on the website (optional).
You can send us your entries: gro.ytinummoc-sseynull@sthgilhgih-ecneics
*Note that this will be a rolling list, which will be updated regularly based on incoming submissions.