YESS aims to highlight the scientific contributions by early career researchers in the community to make their work more visible and to enhance scientific interactions among community members and beyond.
The Science Highlights will be mainly in the form of published papers and will be posted here on a regular basis*.

Fernandino, G.; Elliff, C.I.; Sousa, J.H.O.; Frutuoso, G.A.; Gama, G.S.; Albuquerque, I. (2019). Public perceptions of climate change: a case study with school teachers and undergraduate students in Brazil. Weather. https://doi.org/10.1002/wea.3465

Rode, J., Pinzon, A., Stabile, M. C. C., Pirker, J., Bauch, S., Iribarrem, A., Lincoln, M. A., Carlos, E. O., Heidi, W. (2019). Why 'blended finance' could help transitions to sustainable landscapes: Lessons from the Unlocking Forest Finance project. Ecosyst. Serv. 37, 100917. https://doi:10.1016/J.ECOSER.2019.100917

Yılmaz, Y.A, Aalstad, K., & Sen, O.L. (2019). Multiple Remotely Sensed Lines of Evidence for a Depleting Seasonal Snowpack in the Near East. Remote Sensing. 11(5), 483. https://doi.org/10.3390/rs11050483

Mejjad. N, A. Laissaoui, O. El-Hammoumi, A. Fekri, H. Amsil, A. El-Yahyaoui, A. Benkdad (2018). "Geochemical, radiometric, and environmental approaches for the assessment of the intensity and chronology of metal contamination in the sediment cores from Oualidia lagoon (Morocco)". Environ Sci Pollut Res. https://doi.org/10.1007/s11356-018-2370-y.

Penalba, O., Pántano, V., Spescha, L., Murphy, G. (2018). El Niño- Southern Oscillation incidence over long dry sequences and their impact on soil water storage in Argentina. International Journal of Climatology. DOI https//doi:10.1002/joc.5957
Rupakheti, D., Kang, S., Rupakheti, M., Cong, Z., Panday, A. K., & Holben, B. N. (2019). Identification of absorbing aerosol types at a site in the northern edge of Indo-Gangetic Plain and a polluted valley in the foothills of the central Himalayas. Atmospheric Research, 223, 15-23, doi: 10.1016/j.atmosres.2019.03.003
Ehsan, M.A., Kucharski, F., Almazroui, M., Ismail, M.,Tippett, M.K. (2019). Potential predictability of Arabian peninsula summer surface air temperature in the North American multimodel ensemble. Climate Dynamics, https://doi.org/10.1007/s00382-019-04784-3
Lim, H.-G., Jong-Seong Kug*, and Jong-Yeon Park (2019) "Biogeophysical feedback of phytoplankton on Arctic climate: Part II. Arctic warming amplified by interactive chlorophyll under greenhouse warming" Climate Dynamics. https://doi: 10.1007/s00382-018-4450-6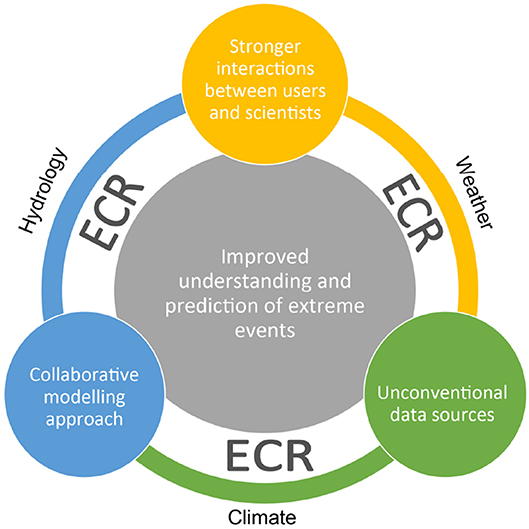 Langendijk, G.S., Aubry-Wake, C., Osman, M., Gulizia, C., Attig-Bahar, F., Behrens, E., Bertoncini, A., Hart, N., Indasi, V.S., Innocenti, S., van der Linden, E.C., Mamnun, N., Rasouli, K., Reed, K.A., Ridder, N., Rivera, J., Ruscica, R., Ukazu, B.U., Walawender, J.P., Walker, D.P., Woodhams, B.J. and Yılmaz, Y.A (2019). Three Ways Forward to Improve Regional Information for Extreme Events: An Early Career Perspective. Frontiers in Environmental Science. 7:6. https://doi.org/10.3389/fenvs.2019.00006
Guidelines to submit your highlight: 
You should be a YESS member.
The paper should be in the scope of interdisciplinary Earth system sciences (natural and social sciences).
You should be an author of the paper (lead or co-author).
The paper should be published within the last six months.
Citation should be in APA format + DOI.
Add a link to your YESS profile.
Add a picture/figure from your paper to feature on the website (optional).
You can send us your entries: gro.ytinummoc-sseynull@ecneics

*Note that this will be a rolling list, which will be updated regularly based on incoming submissions