YESS aims to highlight the scientific contributions by early career researchers in the community to make their work more visible and to enhance scientific interactions among community members and beyond.
The Science Highlights will be mainly in the form of published papers and will be posted here on a regular basis*.
Basset, H. A., Badawi, A. and Eid, M. (2019) Ozone variation during a case of cyclogenesis. Atmósfera, https://doi.org/10.20937/ATM.2019.32.04.04
Yadav, P., Straus, D. M., and Swenson, E, T. (2019). The Euro-Atlantic Circulation Response to the Madden-Julian Oscillation Cycle of Tropical Heating: Coupled GCM Intervention Experiments, Atmosphere-Ocean, https://doi.org/10.1080/07055900.2019.1626214
Atif, R., Almazroui, M., Saeed, S ., Abid, A, M., Islam, N., Ismail, M. (2019). Extreme precipitation events over Saudi Arabia during the wet season and their associated teleconnections; Atmos. Research; https://doi.org/10.1016/j.atmosres.2019.104655
Lionello, P., Conte, D., and Reale, M. (2019): The effect of cyclones crossing the Mediterranean region on sea level anomalies on the Mediterranean Sea coast, Nat. Hazards Earth Syst. Sci., 19, 1541-1564, https://doi.org/10.5194/nhess-19-1541-2019
Vorrath, M., Müller, J., Esper, O., Mollenhauer, G., Haas, C., Schefuß, E., & Fahl, K. (2019). Highly branched isoprenoids for Southern Ocean sea ice reconstructions: A pilot study from the Western Antarctic Peninsula. Biogeosciences Discussions, 16(15), 2961-2981. doi:10.5194/bg-2018-518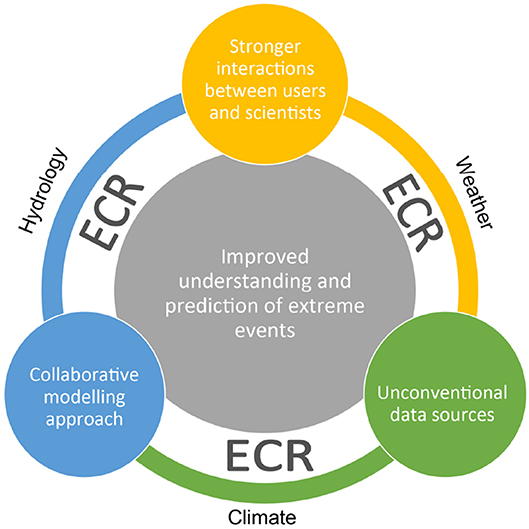 Langendijk, G.S., Aubry-Wake, C., Osman, M., Gulizia, C., Attig-Bahar, F., Behrens, E., Bertoncini, A., Hart, N., Indasi, V.S., Innocenti, S., van der Linden, E.C., Mamnun, N., Rasouli, K., Reed, K.A., Ridder, N., Rivera, J., Ruscica, R., Ukazu, B.U., Walawender, J.P., Walker, D.P., Woodhams, B.J. and Yılmaz, Y.A (2019). Three Ways Forward to Improve Regional Information for Extreme Events: An Early Career Perspective. Frontiers in Environmental Science. 7:6. https://doi.org/10.3389/fenvs.2019.00006
Guidelines to submit your highlight: 
You should be a YESS member.
The paper should be in the scope of interdisciplinary Earth system sciences (natural and social sciences).
You should be an author of the paper (lead or co-author).
The paper should be published within the last six months.
Citation should be in APA format + DOI.
Add a link to your YESS profile.
Add a picture/figure from your paper to feature on the website (optional).
You can send us your entries: gro.ytinummoc-sseynull@sthgilhgih-ecneics
*Note that this will be a rolling list, which will be updated regularly based on incoming submissions.