YESS aims to highlight the scientific contributions by early career researchers in the community to make their work more visible and to enhance scientific interactions among community members and beyond.
The Science Highlights will be mainly in the form of published papers and will be posted here on a regular basis*.
Gulizia, C., Langendijk, G., Huang-Lachmann, JT., de Amorim Borges, P., Flach, R., Githaiga, C. and Rahimi, M. (2019). Towards a more integrated role for early career researchers in the IPCC process. Climatic Change. http://doi.org/10.1007/s10584-019-02604-5
Langendijk, G.S., Rechid, D. and Jacob, D. (2019) Urban Areas and Urban–Rural Contrasts under Climate Change: What Does the EURO-CORDEX Ensemble Tell Us?—Investigating Near Surface Humidity in Berlin and Its Surroundings . Atmosphere. 10, 730. https://doi.org/10.3390/atmos10120730
Jørgensen, P. S., Evoh, C. J., Gerhardinger, L. C., Hughes, A. C., Langendijk, G. S., Moersberger, H., … and Mukherjee, N. (2019). Building urgent intergenerational bridges: assessing early career researcher integration in global sustainability initiatives. Current Opinion in Environmental Sustainability, 39, 153-159. https://doi.org/10.1016/j.cosust.2019.10.001
Osman, M. and C.S. Vera, 0. (2019) Predictability of extratropical upper tropospheric circulation in the Southern Hemisphere by its main modes of variability. J. Climate,0. https://doi.org/10.1175/JCLI-D-19-0122.1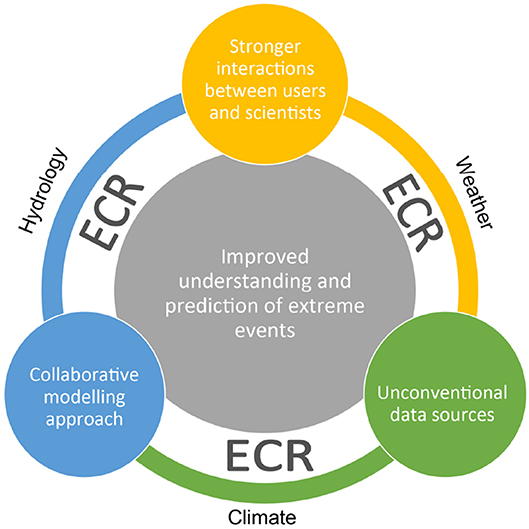 Langendijk, G.S., Aubry-Wake, C., Osman, M., Gulizia, C., Attig-Bahar, F., Behrens, E., Bertoncini, A., Hart, N., Indasi, V.S., Innocenti, S., van der Linden, E.C., Mamnun, N., Rasouli, K., Reed, K.A., Ridder, N., Rivera, J., Ruscica, R., Ukazu, B.U., Walawender, J.P., Walker, D.P., Woodhams, B.J. and Yılmaz, Y.A (2019). Three Ways Forward to Improve Regional Information for Extreme Events: An Early Career Perspective. Frontiers in Environmental Science. 7:6. doi.org/10.3389/fenvs.2019.00006
Guidelines to submit your highlight: 
You should be a YESS member.
The paper should be in the scope of interdisciplinary Earth system sciences (natural and social sciences).
You should be an author of the paper (lead or co-author).
The paper should be published within the last six months.
Citation should be in APA format + DOI.
Add a link to your YESS profile.
Add a picture/figure from your paper to feature on the website (optional).
You can send us your entries: gro.ytinummoc-sseynull@sthgilhgih-ecneics
*Note that this will be a rolling list, which will be updated regularly based on incoming submissions.