YESS aims to highlight the scientific contributions by early career researchers in the community to make their work more visible and to enhance scientific interactions among community members and beyond. The Science Highlights will be mainly in the form of published papers and will be posted here on a regular basis*.
Ahmad, S., Hörmann, G., Zantout, N., & Schrautzer, J. (2020). Quantifying actual evapotranspiration in fen ecosystems: Implications of management and vegetation structure. Ecohydrology & Hydrobiology. https://doi.org/10.1016/j.ecohyd.2020.04.001
Borges de Amorim, P., Silva de Souza, K.I., Chaffe, P.L.B. (2020). A web-based tool for synthesis assessments of the impacts of climate change on water resources. Environmental Modelling & Software 133,104848. https://doi.org/10.1016/j.envsoft.2020.104848
C.M., Anoruo (2020). Space and ground-based remote sensing comparison of seasonal interaction of aerosol-cloud-precipitable water. Atmospheric Environment. https://doi.org/10.1016/j.atmosenv.2020.117864
C.M., Anoruo (2020). Seasonal trend analysis of carbon dioxide across latitudes of Africa,Europe and Asia. Atmósfera. https://doi.org/10.20937/ATM.52824
Díaz, L. B., Saurral, R. I., & Vera, C. S. (2020). Assessment of South America summer rainfall climatology and trends in a set of global climate models large ensembles. International Journal of Climatology. https://doi.org/10.1002/joc.6643
Eekhout, J.P.C., Boix-Fayos, C., Pérez Cutillas, P., de Vente, J. (2020). The impact of reservoir construction and changes in land use and climate on ecosystem services in a large Mediterranean catchment. Journal of Hydrology 590, 125208. https://doi.org/10.1016/j.jhydrol.2020.125208
Franke, S., Jansen, D., Binder, T., Dörr, N., Helm, V., Paden, J., Eisen, O. (2020). Bed topography and subglacial landforms in the onset region of the Northeast Greenland Ice Stream. Annals of Glaciology, 61(81), 143-153. https://doi.org/10.1017/aog.2020.12
Iacovone, M. F., Pántano, V. C., & Penalba, O. C. (2020). Consecutive dry and wet days over South America and their association with ENSO events, in CMIP5 simulations. Theoretical and Applied Climatology, 1-14. https://doi.org/10.1007/s00704-020-03324-y

M. Adnan Abid, M. Ashfaq, F. Kucharski, K. J. Evans, M. Almazroui (2020). Tropical Indian Ocean Mediates ENSO Influence Over Central Southwest Asia Rainfall during the wet season. Geophysical Research Letters. https://doi.org/10.1029/2020GL089308
Nangombe, S., Zhou, T., Zhang, L., & Zhang, W. (2020). Attribution Of The 2018 October–December Drought Over South Southern Africa. Bulletin of the American Meteorological Society, 101(1), S135-S140. https://doi.org/10.1175/BAMS-D-19-0179.1
Qingyue, W., Enyoh, C.E., Chowdhury, T., Chowdhury, M.A.H. (2020). Analytical techniques, occurrence and health effects of micro and nano plastics deposited in street dust. International Journal of Environmental Analytical Chemistry. https://doi.org/10.1080/03067319.2020.1811262
Sánchez-Balseca, J. & Pérez-Foguet, A. (2020). Spatio-temporal air pollution modelling using a compositional approach. Heliyon, 6(9). https://doi.org/10.1016/j.heliyon.2020.e04794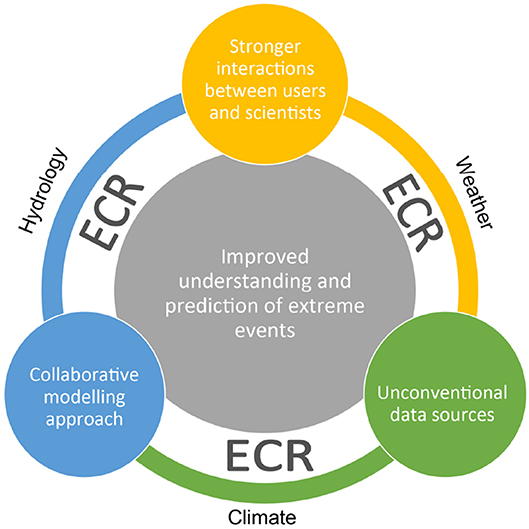 Langendijk, G.S., Aubry-Wake, C., Osman, M., Gulizia, C., Attig-Bahar, F., Behrens, E., Bertoncini, A., Hart, N., Indasi, V.S., Innocenti, S., van der Linden, E.C., Mamnun, N., Rasouli, K., Reed, K.A., Ridder, N., Rivera, J., Ruscica, R., Ukazu, B.U., Walawender, J.P., Walker, D.P., Woodhams, B.J. and Yılmaz, Y.A (2019). Three Ways Forward to Improve Regional Information for Extreme Events: An Early Career Perspective. Frontiers in Environmental Science. 7:6. doi.org/10.3389/fenvs.2019.00006
Guidelines to submit your highlight: 
You should be a YESS member.
The paper should be in the scope of interdisciplinary Earth system sciences (natural and social sciences).
You should be an author of the paper (lead or co-author).
The paper should be published within the last six months.
Citation should be in APA format + DOI.
Add a link to your YESS profile.
Add one picture or figure from your paper to feature on the website (optional).
Add your Twitter user to mention you when we advertise the Science Highlights (optional).
You can send us your entries: gro.ytinummoc-sseynull@sthgilhgih-ecneics
---
*Note that this will be a rolling list, which will be updated regularly based on incoming submissions.
If you want to check the Science Highlights from previous months of 2020, click here.