YESS aims to highlight the scientific contributions by early career researchers in the community to make their work more visible and to enhance scientific interactions among community members and beyond.
The Science Highlights will be mainly in the form of published papers and will be posted here on a regular basis*.
Pradhan, H.K., Voelker, C., Bracher, A., Losa, S & Nerger, L. (2018).  Assimilation of global total chlorophyll OC-CCI data and its impact on individual phytoplankton fields, Journal of Geophysical Research: Oceans, DOI: https://doi.org/10.1029/2018JC014329
Rupakheti, D., Oanh, N. T. K., Rupakheti, M., Sharma, R. K., Panday, A. K., Puppala, S. P., & Lawrence, M. G. (2019). Indoor levels of black carbon and particulate matters in relation to cooking activities using different cook stove-fuels in rural Nepal. Energy for Sustainable Development, 48, 25-33, doi: 10.1016/j.esd.2018.10.007
Pani, S.K., Ou-Yang, C.-F., Wang, S.-H., Ogren, J.A., Sheridan, P.J., Sheu, G.-R. and Lin, N.-H (2019b). Relationship between long-range transported atmospheric black carbon and carbon monoxide at a high-altitude background station in East Asia. Atmospheric Environment. 210, 86-99. https://doi.org/10.1016/j.atmosenv.2019.04.053
Kamil, S., Almazroui, M., Kang, IS., Hanif, M., Kucharski, F., Abid, MA., Saeed, F., (2019). Long-term ENSO relationship to precipitation and storm frequency over western Himalaya–Karakoram–Hindukush region during the winter season.  Climate Dynamics. https://doi.org/10.1007/s00382-019-04859-1
Vera, CS., Díaz, LB. and Saurral RI., (2019) Influence of Anthropogenically-Forced Global Warming and Natural Climate Variability in the Rainfall Changes Observed Over the South American Altiplano. Frontiers in Environmental Science. doi: 10.3389/fenvs.2019.00087
Reale, M., Margarida. L., Liberato, R., Lionello, P., Pinto, JG., Salon, S. & Ulbrich, S. (2019) A Global Climatology of Explosive Cyclones using a Multi-Tracking Approach, Tellus A: Dynamic Meteorology and Oceanography, DOI: 10.1080/16000870.2019.1611340
Fonseca, M.G., Alves, L.M., Aguiar, A. P. D., Arai, E., Anderson, O, L., Rosan, M, T., Shimabukuro, Y, E., Aragão, L, E. (2019). Effects of climate and land‐use change scenarios on fire probability during the 21st century in the Brazilian Amazon. Global Change Biology. https://doi.org/10.1111/gcb.14709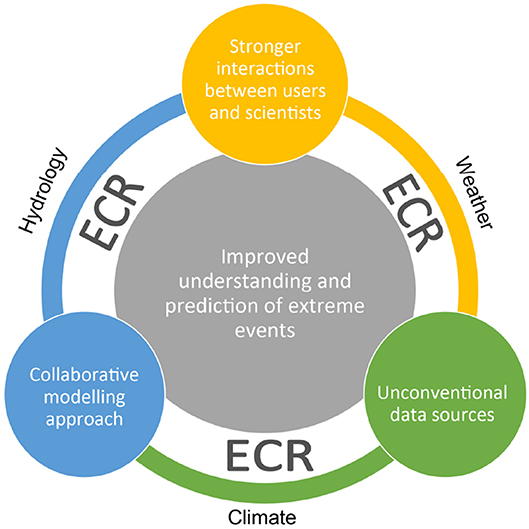 Langendijk, G.S., Aubry-Wake, C., Osman, M., Gulizia, C., Attig-Bahar, F., Behrens, E., Bertoncini, A., Hart, N., Indasi, V.S., Innocenti, S., van der Linden, E.C., Mamnun, N., Rasouli, K., Reed, K.A., Ridder, N., Rivera, J., Ruscica, R., Ukazu, B.U., Walawender, J.P., Walker, D.P., Woodhams, B.J. and Yılmaz, Y.A (2019). Three Ways Forward to Improve Regional Information for Extreme Events: An Early Career Perspective. Frontiers in Environmental Science. 7:6. https://doi.org/10.3389/fenvs.2019.00006
Guidelines to submit your highlight: 
You should be a YESS member.
The paper should be in the scope of interdisciplinary Earth system sciences (natural and social sciences).
You should be an author of the paper (lead or co-author).
The paper should be published within the last six months.
Citation should be in APA format + DOI.
Add a link to your YESS profile.
Add a picture/figure from your paper to feature on the website (optional).
You can send us your entries: gro.ytinummoc-sseynull@sthgilhgih-ecneics
*Note that this will be a rolling list, which will be updated regularly based on incoming submissions.