The YESS Online Events Working Group (WG) develops webinars on different Earth system science topics. YESS also organizes webinar series with several partners, such as the WMO, ECR NoN and IPCC.
The Online Event WG is currently developing planning some webinars series and the first YESS Learning Group for the upcoming months. Follow us on social media to find out more!
---
The GAWTEC webinar series aims to provide scientific keynote presentations on atmospheric composition given by experts in their field and to provide a platform for exchange and questions for people interested in atmospheric composition, especially early career researchers. Its first edition focuses on greenhouse gases and atmospheric composition measurements.
After the success of the first edition, YESS is co-organizing a second webinar series, focused on reactive gases.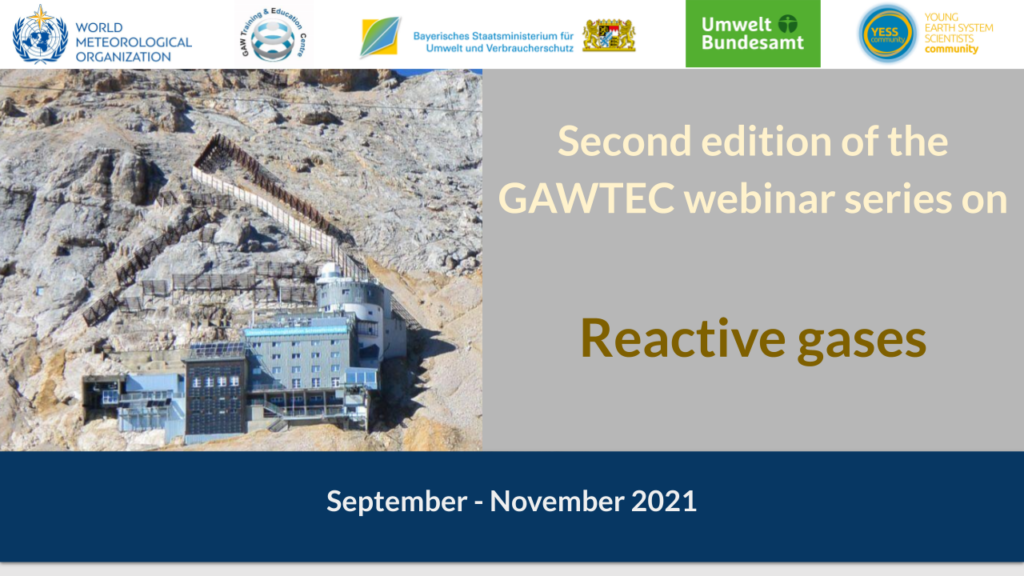 YESS is organizing a learning activity to bring together members of our community who want to apply Machine Learning methods to their own data and problems. This activity started with two webinars on Machine Learning methods applied to different fields within the Earth System Sciences.
The YESS Community, the Pan-African University, Institute of Water and Energy Sciences (PAUWES), with the contribution of Future Earth's Food-Water-Energy Nexus Knowledge-Action-Network (Nexus KAN) and the United Nations University (UNU), are currently organizing the third edition of the webinar series on Sustainable Development in Africa.
In this third edition, a particular focus is given to digital transformation, job opportunities in the post-COVID context, as well as strategy to reduce the gaps between research and application in the context of sustainable science for Africa.
You can find more information here.
You can check all the upcoming YESS events in this link.