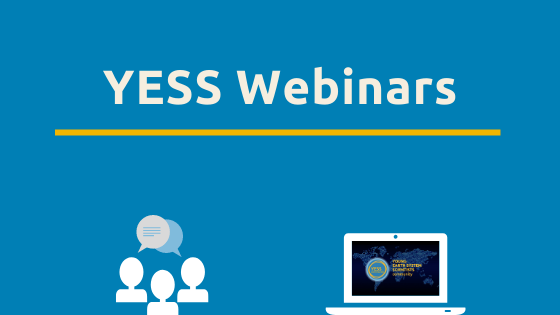 The YESS Online Events Working Group (WG) develops webinars on different Earth system science topics.
YESS also organizes webinar series with several partners, such as the WMO, ECR NoN and IPCC.
---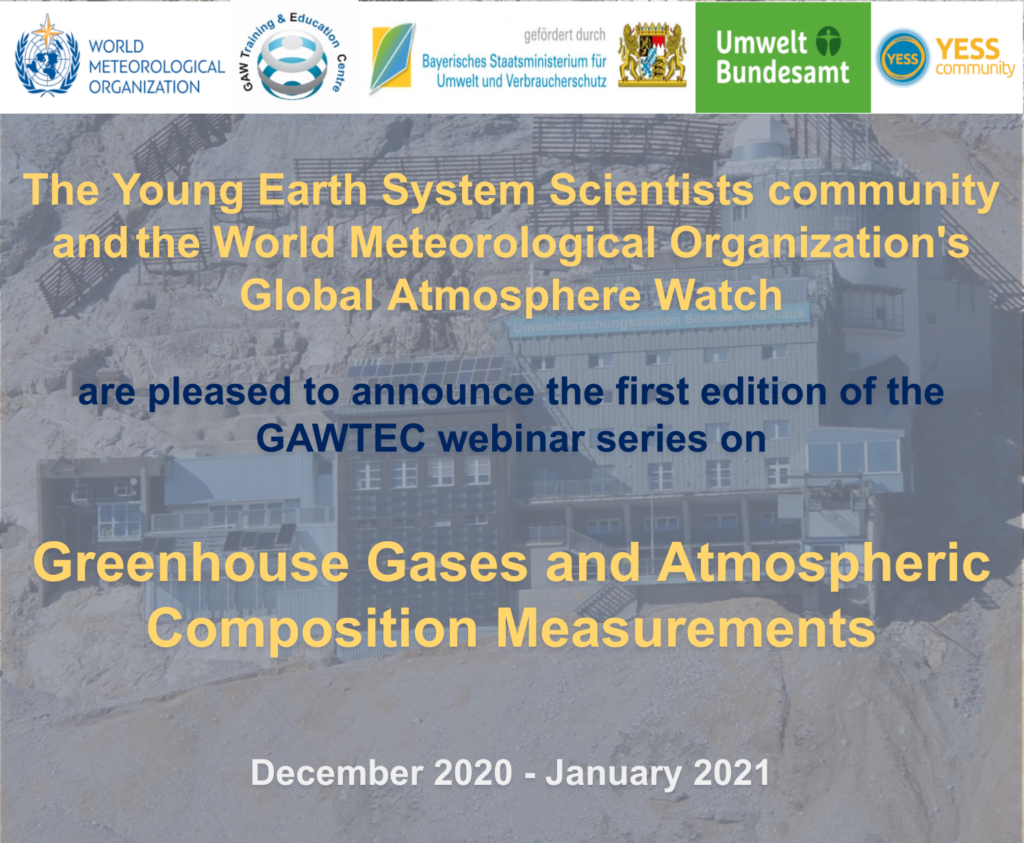 YESS and the Global Atmosphere Watch (GAW) Programme of the World Meteorological Organization (WMO) are pleased to announce the first edition of the GAWTEC webinar series.
The GAWTEC webinar series aims to provide scientific keynote presentations on atmospheric composition given by experts in their field and to provide a platform for exchange and questions for people interested in atmospheric composition, especially early career researchers.
More information here.
---
With the success of the first edition of the Science Webinar and the interests shown by the YESS community, the team comprising members from the Online Events and Science Working Groups launches the second edition of the Science Webinar series. This series was focused on Climate Change topics.
The goal of the webinar series is to keep the community well informed with the latest research and broaden their knowledge in areas of the Earth sciences. The online activities have been helpful in the professional development of ECRs and keep them motivated during these uncertain times.
---
YESS and the World Weather Research Programme (WWRP) are delighted to announce the first edition of the Citizen Science Webinar series between September and November 2020.
The webinars aim to enable further discussion on this topic and bring together scientists, stakeholders and the fresh vision of Early Career Researchers (ECRs) under the same umbrella to foster the understanding of resilience to high impact weather, worldwide, through improving forecasts for different timescales and enhance their communication and utility in social, economic and environmental applications.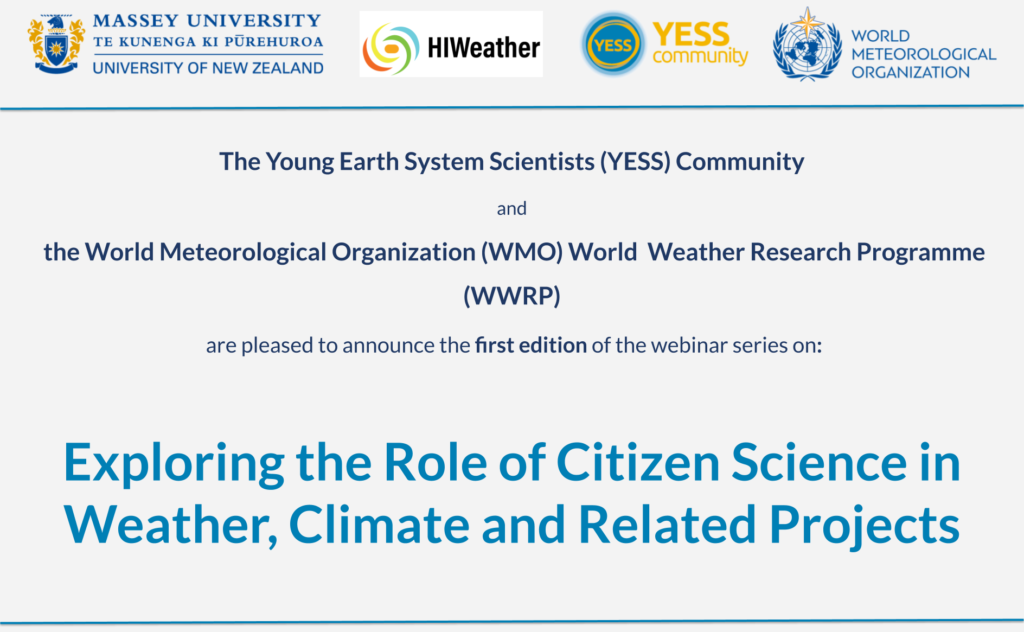 ---
In 2020, the YESS Community, lead by the South American representatives and members from the region, are organizing a webinar series on Career opportunities and experiences in Climate and Weather research for South American scientists.
---
And since 2018 YESS, in partnership with the Pan-African University, Institute of Water and Energy Sciences (PAUWES), has organized a webinar series on "Sustainable Development in Africa: The role of science and social engagement in shaping the future of the continent". You can find more information about the current and past editions here.
---
You can check all the upcoming YESS events in this link.