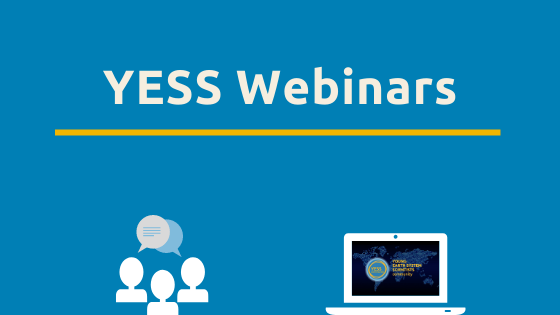 The YESS Online Events Working Group (WG) develops webinars on different Earth system science topics.
YESS also organizes webinar series with several partners, such as the ECR NoN and IPCC.
---
YESS, lead by the Online Events WG, hosted a Science webinar series between June and July. In this link you can find more information about the webinars (including the recordings!).
---
Since 2018 YESS, in partnership with the Pan-African University, Institute of Water and Energy Sciences (PAUWES), has organized a webinar series on "Sustainable Development in Africa: The role of science and social engagement in shaping the future of the continent". You can find more information about the current and past editions here.
If you want to check the previous YESS webinars click here.