The Max Planck Symposium is an intensive, two-day career conference serving as a platform to connect international Max Planck Alumni and Max Planck Early Career Researchers of all disciplines and Institutes.
The 2019 edition is organized around the topic "Sustainability, Climate and what Diversity has got to do with it". The YESS community has organized a 90-minutes workshop entitled Sustainability and air quality. Interactive negotiation role-play.
On Tuesday 3 September 2019, the YESS Community hosted a workshop on "Sustainability and Air Quality" at the Max Planck Symposium for Alumni and Early Career Researchers (MPSAECR). The aim of the workshop was to offer different perspectives on air quality issues and how they are connected with the sustainable development goals. The participants took part in a multiple stakeholder role play – a negotiation simulation in a city where several interests including the air quality of the city where topics of the discussion.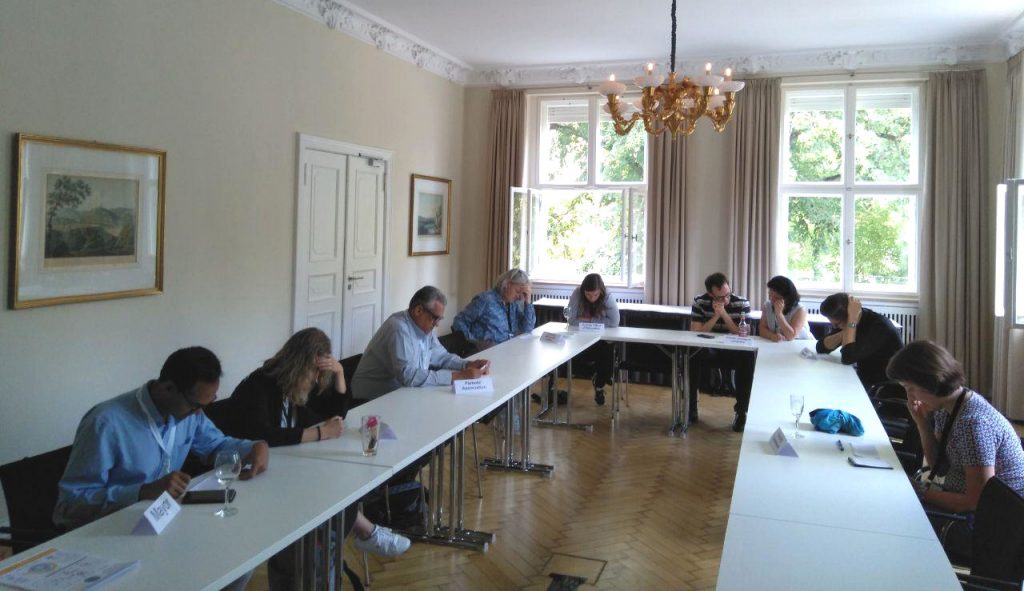 The 90-min workshop was hosted by our members Faten Attig Bahar, Bell Kuei-Hua Hsu, Jorge Saturno and Claudia Volosciuk. As an introduction, an overview of YESS structure and activities was presented. Prior to the role play, air quality issues and negotiation approaches were introduced. The play was very engaging and successful, and the participants were able to reach a "deal" within the given time. The participants gained insight into policy-related negotiations and reflected on what might be different in a real scenario compared to the simulation. The further discussion and feedback was very positive.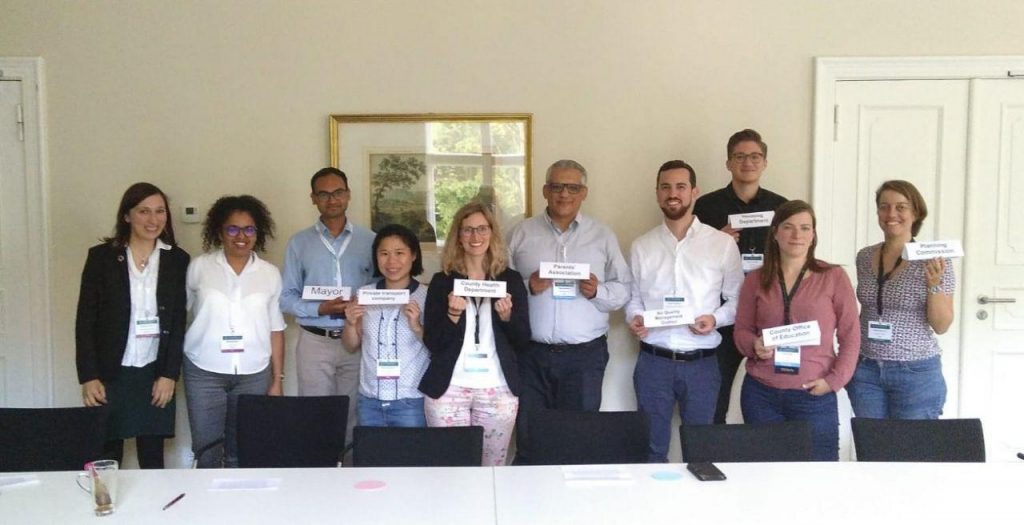 The workshop was hosted by
Faten Attig Bahar — University of Rostock, Germany.
Bell Kuei-Hua Hsu — HafenCity University Hamburg, Germany.
Claudia Volosciuk — World Meteorological Organization.
Jorge Saturno — Physikalisch-Technische Bundesanstalt, Germany.