The UN Framework Convention for Climate Change (UNFCCC) Subsidiary Body for Scientific and Technological Advice (SBSTA)  meets every year in Bonn, Germany, and 2018 was the 10th year and they had a Research Dialogue. These dialogues bring together parties of the UNFCCC and top researchers from around the globe to focus on some of the newest science and most important issues around climate change.
This year the event focused on four themes:
1.Science for understanding – update on research and modelling on human settlements, oceans and land and their importance for the implementation of the Paris Agreement;
2.Science for action – strengthening the link between the research community and action to meet the goals of the Paris Agreement;
3.Renewable energy economics and co-benefits;
4.Global research on the carbon cycle, and its observation requirements, in support of the Paris Agreement.
This year YESS was invited to participate in the Research Dialogue, in particular presenting a poster and an intervention on the Science for action theme. Together with the Young Hydrologic Society (YHS) and the Association of Polar Early Career Scientists (APECS), we put together a poster focused on science communication. Many of the issues addressed in the poster were also highlighted in some of the presentations focused on communication later in the afternoon. These included the need for bidirectional dialogue between science and society, how to tailor-make one's message depending on the audience and media used, as well as how important it is to communicate science throughout the entire research process from beginning to end.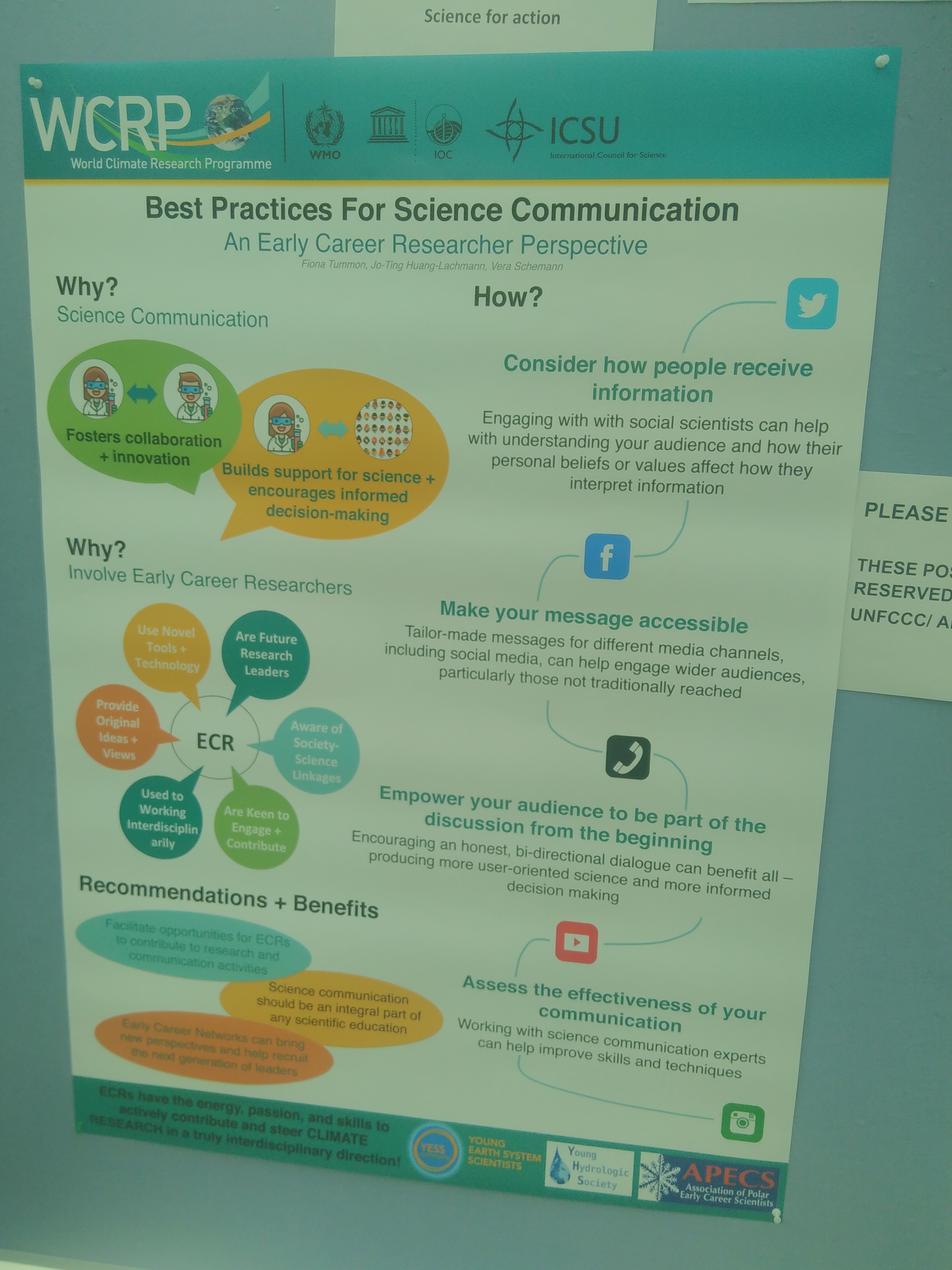 It was a great experience to be involved in this event and YESS would like to thank the WMO and UNFCCC for supporting our participation!