Do you want to know how does research translate into policy?
Join ECR NoN to explore this question through five webinars with experts in the field.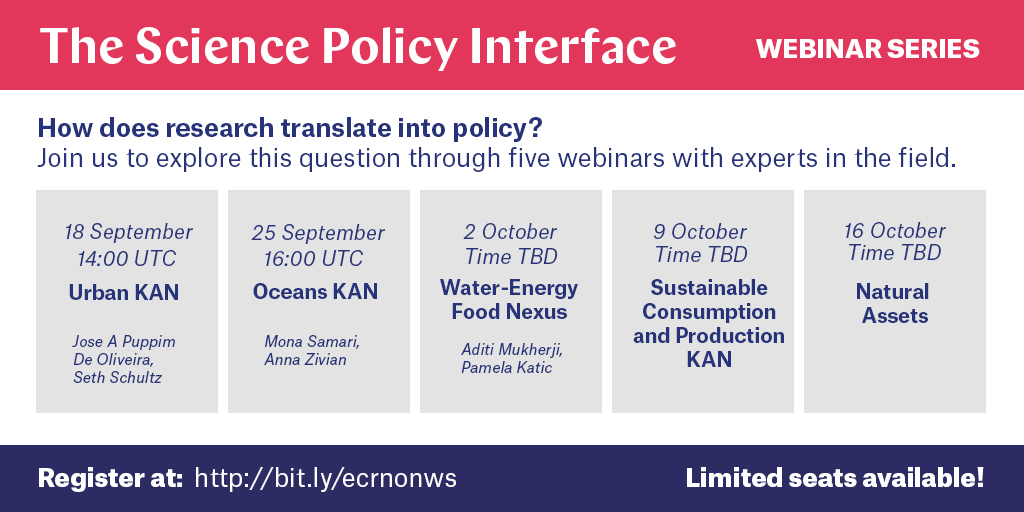 In the context of Urban KAN, YESS will be present at the first webinar, which is taking place on 18th of September from 2-3pm (UTC). Our Execom member Gaby Langendijk will moderated the webinar.
The speakers are Jose A Puppim De Oliveira (Getulio Vargas Foundation, Fudan University, and Universidad Andina Simon Bolivar) andSeth Schultz (Director of Science and Innovation at C40).
There are limited seats available. Please register at http://bit.ly/ecrnonws