YESS and the Global Atmosphere Watch (GAW) Programme of the World Meteorological Organization (WMO) are pleased to announce the first edition of the GAWTEC webinar series on greenhouse gases and atmospheric composition measurements.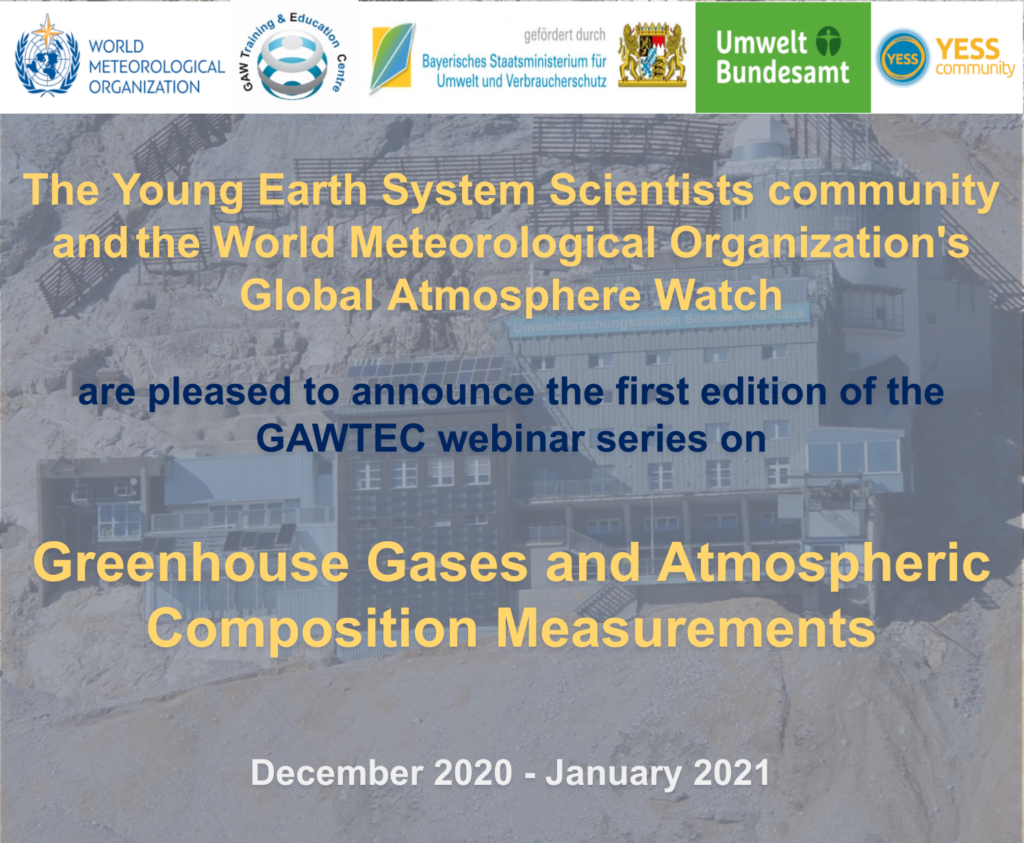 GAW focuses on building a single coordinated global understanding of atmospheric composition, its change, and helps to improve the understanding of interactions between the atmosphere, the oceans and the biosphere. It coordinates high-quality atmospheric composition observations across global to local scales to drive high-quality and impact science while co-producing a new generation of research enabled products and services.
The GAW Training and Education Centre (GAWTEC) is the only regular training facility for the atmospheric composition observations within WMO. Since the first GAWTEC training course in 2001, more than 419 participants from 80 different countries have visited and were trained at the Environmental Research Station Schneefernerhaus. Courses are offered twice per year. GAWTEC provides scientific guidance and instructions to GAW station personnel from worldwide global and regional stations.
The GAWTEC webinar series aims to provide scientific keynote presentations on atmospheric composition given by experts in their field and to provide a platform for exchange and questions for people interested in atmospheric composition, especially early career researchers. Its first edition focuses on greenhouse gases and atmospheric composition measurements.
Here you can find the recording of the first edition.