YESS was present at the IPCC 30th anniversary and took part in a panel discussion on´the Future of IPCC: Research & Education´.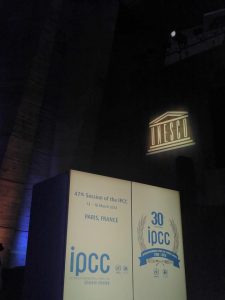 YESS Executive Committee member Gaby Langendijk presented an early career perspective on the future of climate science and how ECR participation could be further strengthened in the IPCC process.
We wish to thank the IPCC for this great opportunity to elaborate on ECR perspectives and for the inspiring ceremony at UNESCO headquarters.
More information can be found here.