Our South East Asian member Kinley Choden represented the YESS Community in the TROP-ICSU workshop, which was held in Thimphu (Bhutan). Here you have her experience:
I attended the faculty Development Program cum Workshop on 'Climate Across the Curriculum: Educational Resources for Teachers' organized by the Center for Disaster Risk Reduction and Community Development Studies (CDRR&CDS), College of Science and Technology, Royal University of Bhutan and Commission on Education and Outreach, International Association of Seismology and Physics of the Earth's Interior (IASPEI) in collaboration with TROP ICSU, a Climate Education project funded by the International Science Council (ISC), on 14th-15th February 2019 in Thimphu Bhutan.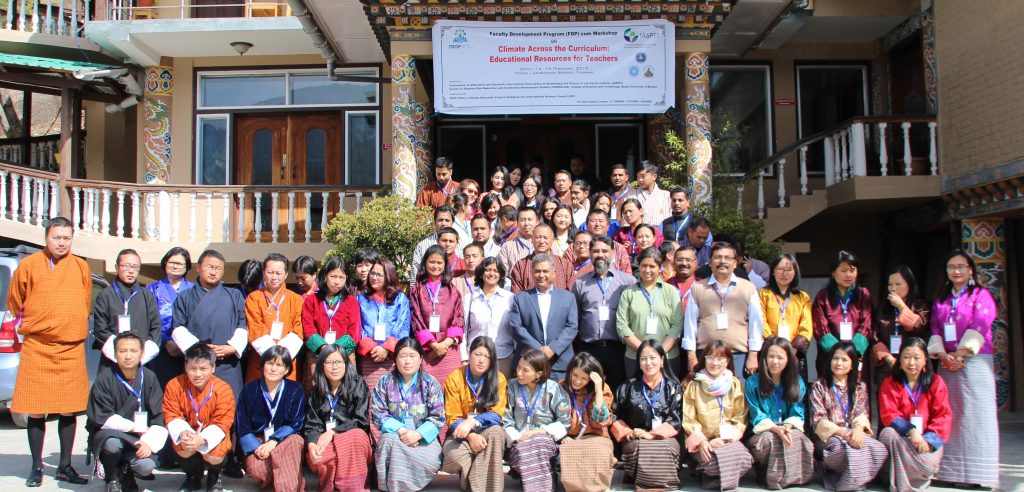 Almost 60 participants comprising of teachers and lecturers from Thimphu and Phuentsholing attended the workshop with me (I represented YESS community).
Day 1: We were introduced to the programme in the morning session after our introductions. After lunch, we were involved in reviewing the pedagogical tools and lesson plan developed by previous participants/ TROP ICSU team.
Day 2: I presented on the climate-related research conducted by my institute UWICER, Bhutan (since my institute is the only research institute under Department of Forest and Park Services. ) and the data which we can share with the teachers to use it for developing lesson plans. I also introduced what YESS is and what we do and also what we contribute as a partner to TROP ICSU. We were engaged in developing our lesson plan in a different discipline (I was with environment group) and presenting it at the end.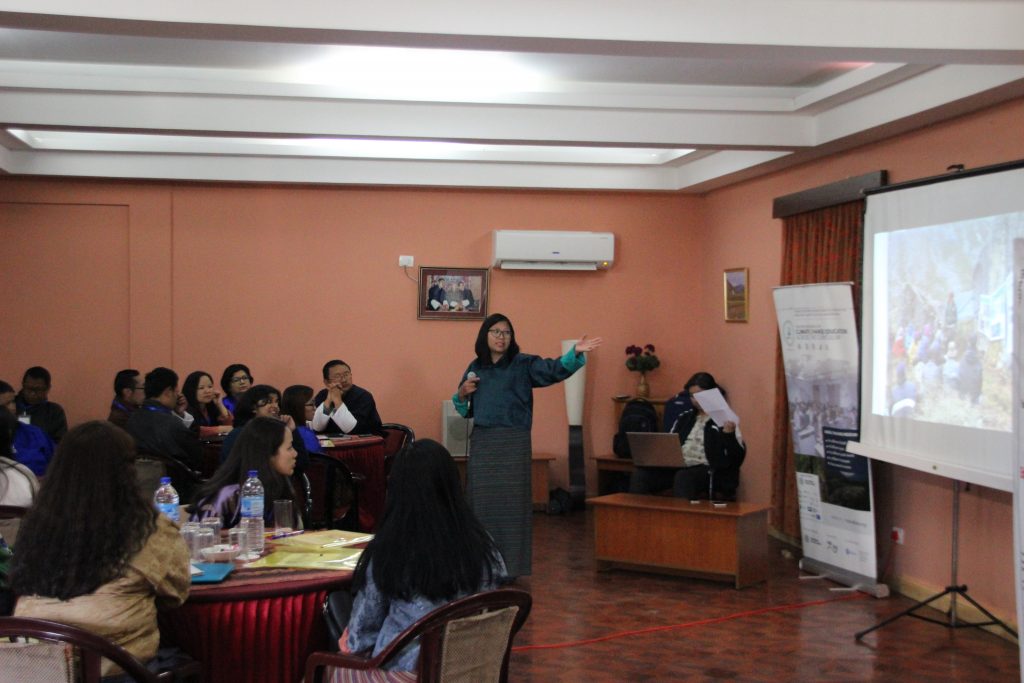 My experience: It was an enriching experience for me though I have undergone pedagogy (S) training since I am involved in training National Foresters apart from being a researcher. I found that the flip classroom was the best practice that our teachers could use in schools which are poorly or not equipped with digital equipment. I was glad to contribute some ideas from where we can retrieve Bhutan's specific data and some climate-related research and publications.