YESS, lead by the Online Events WG, hosted a Science webinar series between June and July.
The first webinar, From global mean sea level changes to land-atmosphere interactions, took place on June 25th. The speaker was Dr. Min-Hui Lo, from the National Taiwan University.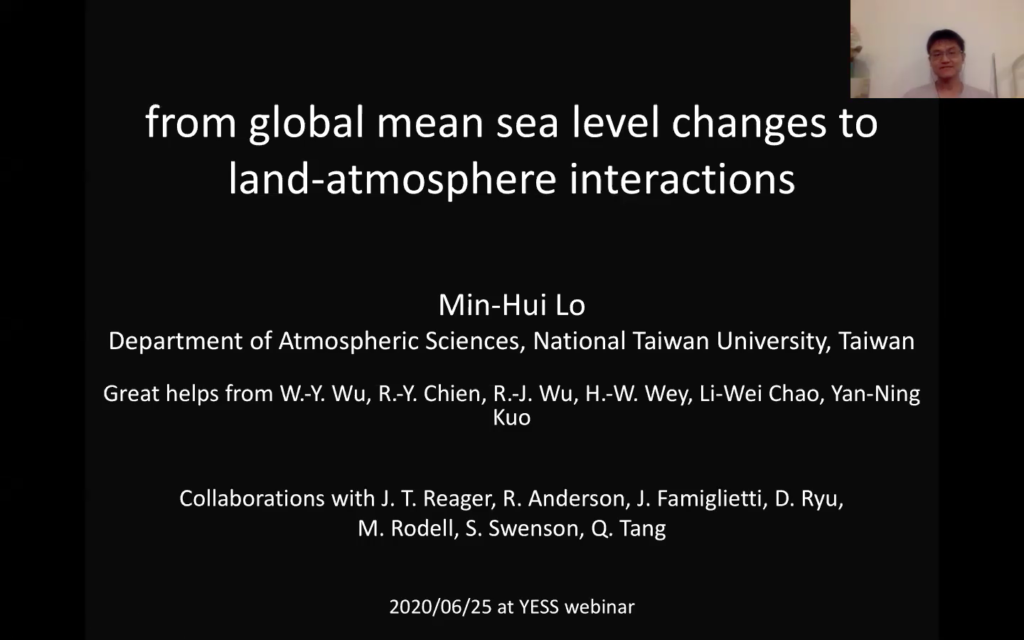 The second webinar, Viewing Climate Signals through an AI lens, was lead by Dr. Elizabeth A. Barnes, from Colorado State University. This event took place on  July 1st.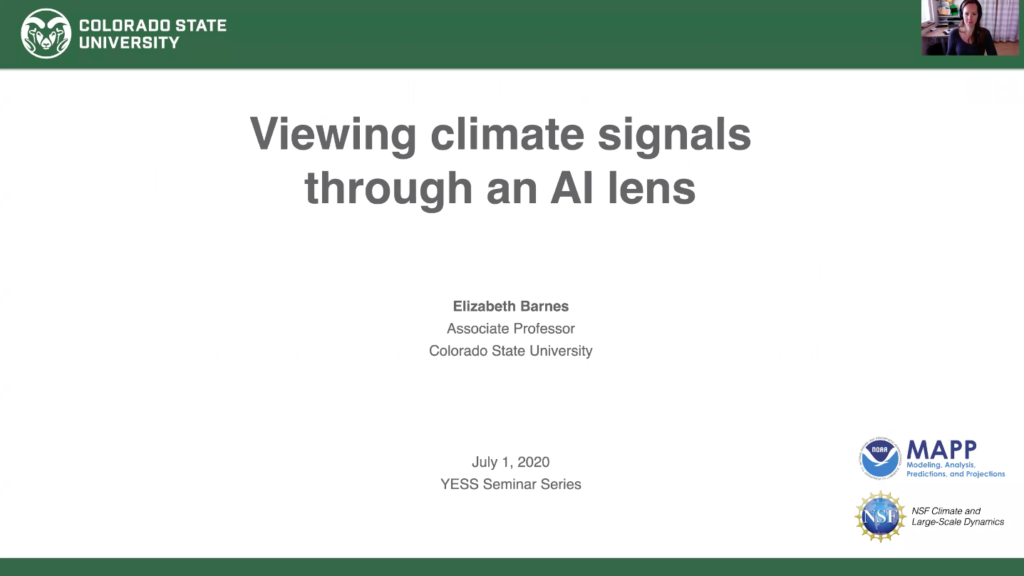 Thanks to both speakers for their very interesting presentations.
In this link you can find more information about the webinars (including the recordings!).