Do you want to become an active member of the YESS community?
Do you want to help strengthen the YESS community by co-developing YESS initiatives, co-organising YESS activities and ensuring the growth of the community?
Do you want to develop new skills?
Do you want to work internationally and build your network across the globe?
The YESS Working Groups (WG) are seeking new members. We would love to have you on our team!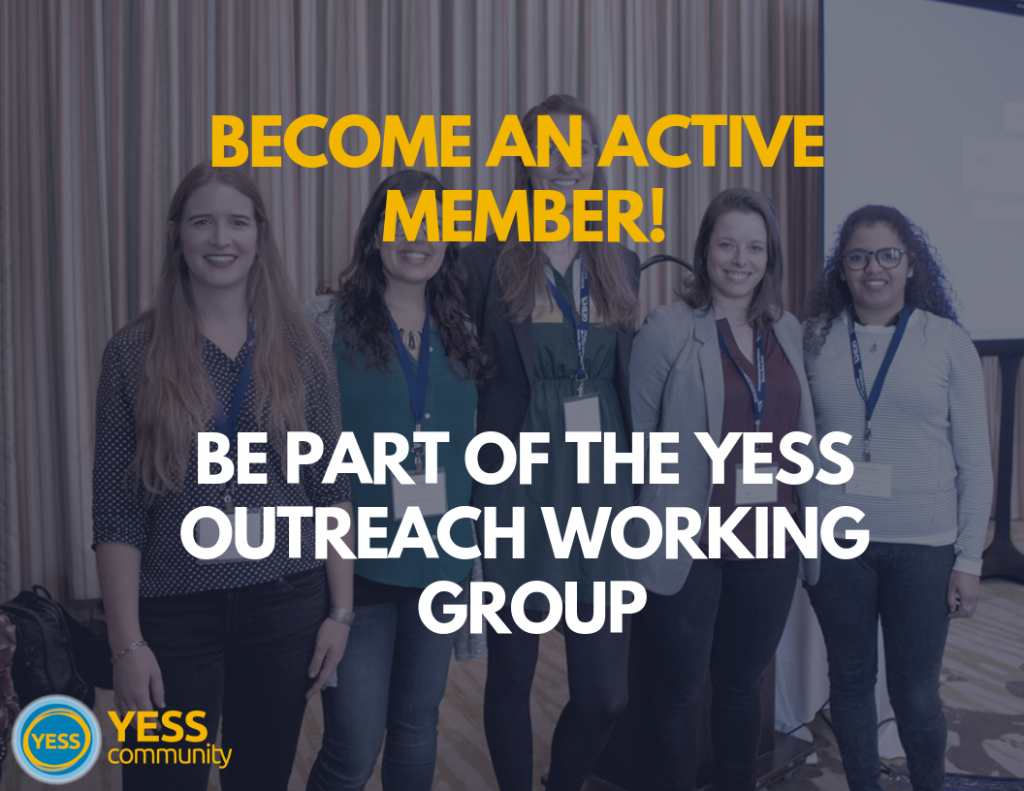 The Outreach Working Group safeguards the YESS branding and aims to ensure that YESS is presented in a unified way globally. The Outreach WG develops brochures, documents, publishes newsletters and keeps YESS active on social media (Facebook, Twitter, LinkedIn).
We seek YESS members for help with:
Update of the website content (~2 hours per month)
Refresh outreach material (~3 hours total)
If you are interested in becoming part of the Outreach WG please send an email to: gro.ytinummoc-sseynull@hcaertuo.