The YESS Community, lead by the South American representatives and members from the region, are organizing a webinar series on Career opportunities and experiences in Climate and Weather research for South American scientists.
The first edition will be on August 26th at 3pm UTC and theme is From Latin America to the world: Doing a PhD / PostDoc in a foreign University. This webinar will be in Spanish.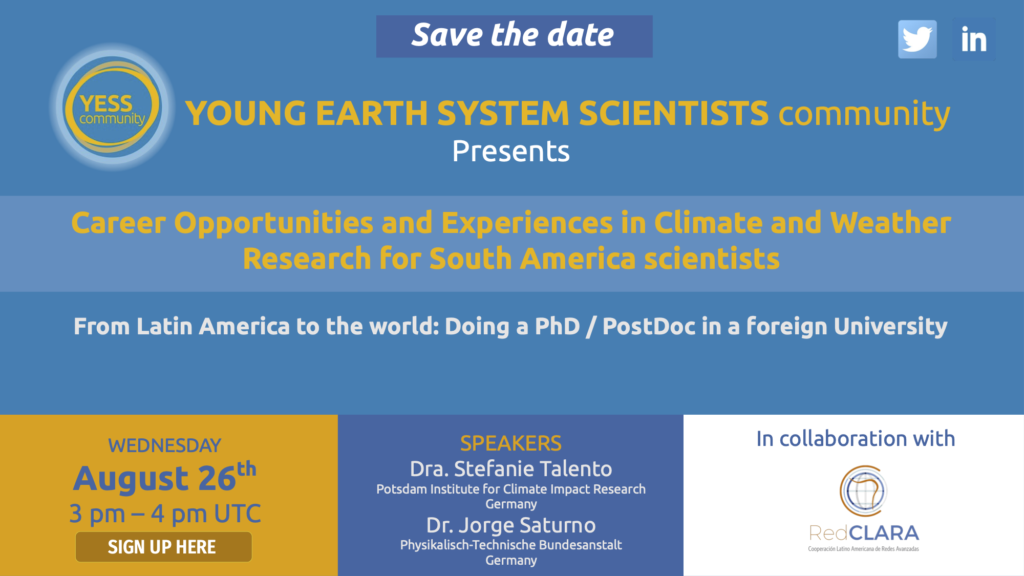 The speakers will be two South American researchers who are currently living in Germany: Jorge Saturno (National Metrology Institute – PTB) and Stefanie Talento (Potsdam Institute for Climate Impact Research).
If you want to participate of this first webinar, please register here.