The YESS Community, lead by the South American representatives and members from the region, are organizing a webinar series on Career opportunities and experiences in Climate and Weather research for South American scientists.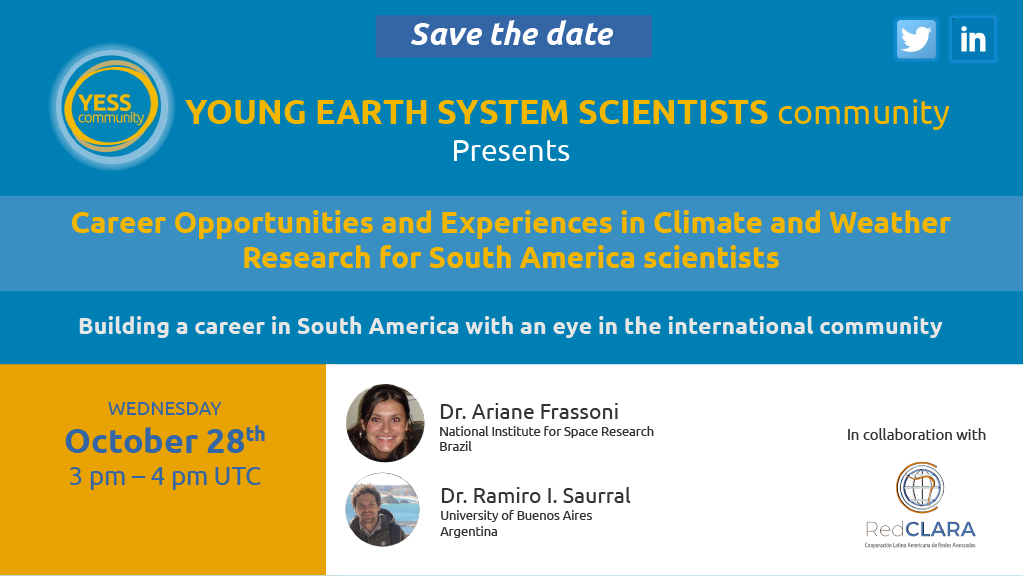 The second edition will be on October 28th at 3pm UTC and theme is Building a career in South America with an eye in the international community. This webinar will be in Spanish and Portuguese.
The speakers will be two South American researchers: Ariane Frassoni (Brazil) and Ramiro Saurral (Argentina).
The first edition took place on August 26th and theme was From Latin America to the world: Doing a PhD / PostDoc in a foreign University. You can find the video here.