With the success of the first edition of the Science Webinar and the interests shown by the YESS community, the team comprising members from the Online Events and Science Working Groups launches the second edition of the Science Webinar series.

The goal of the webinar series is to keep the community well informed with the latest research and broaden their knowledge in areas of the Earth sciences. The online activities have been helpful in the professional development of early-career researchers and keep them motivated during these uncertain times.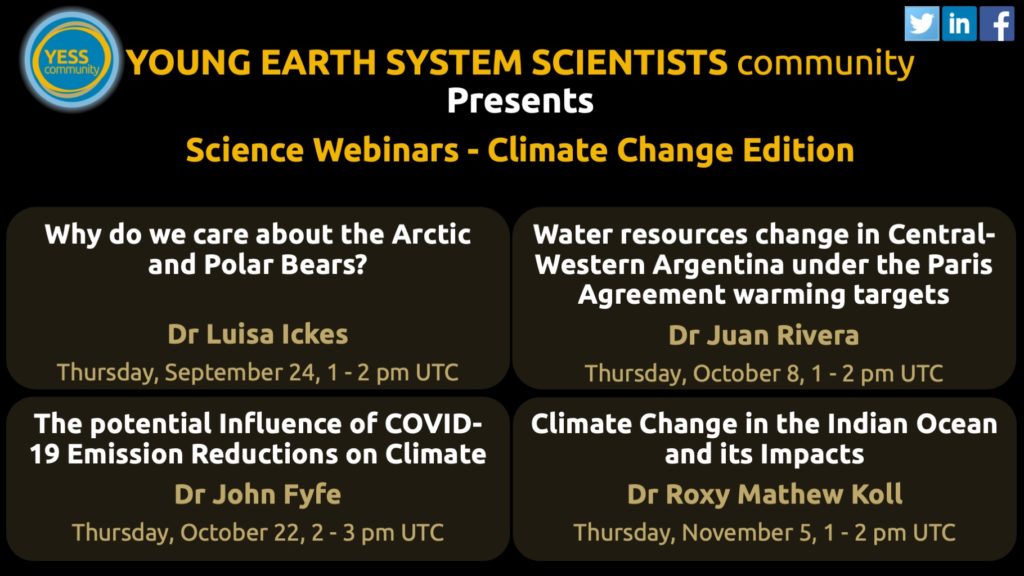 Climate Change in the Indian Ocean and its Impacts
Dr. Roxy Mathew Koll (India)
The Indian Ocean has been warming rapidly, and continues to warm into the future. The impact of this warming is far beyond what we have imagined. Indian Ocean warming has changed ocean circulation, raised the sea level, altered the monsoon patterns and churned out intense cyclones and even locusts in the recent years. This webinar highlights the cause and extent of this warming, and its impacts on the climate system.
---
You are welcome to submit suggestions for topics and speakers and join the Working Group for organizing the webinars.